Boost your power
E85 means
high performance
The benefits of E85 fuel can be felt in your engine and on the road. With an eFlexFuel conversion kit, you'll see an immediate improvement in engine performance thanks to the E85 fuel that burns cleaner and cooler- making your engine run smoother. With octane levels of 104, high-performance engines will see greater efficiency and horsepower on E85.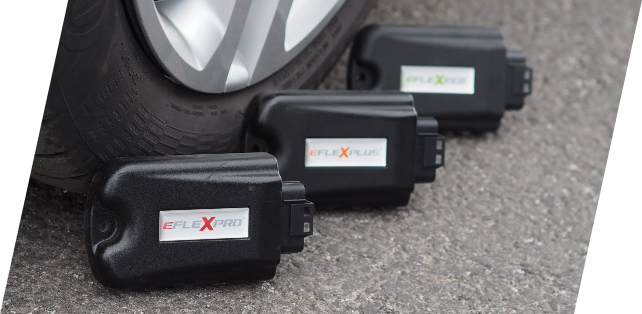 E85 fuel and eFlexFuel kits are a perfect match for
maximum power
E85 fuel has a higher octane rating than any pump gasoline. This means that the vehicle ECU used together with eFlexFuel does not need to retard ignition or lower the boost pressure in any circumstances. This means more performance – just when you need it.
Designed for the performance enthusiast, eFlexPlus and eFlexPro connects to eFlexApp and eFlexTuner software. You can customize your engine performance on E85 fuel with your smartphone or laptop. eFlexPlus features three different driving modes and an adjustable cold start with eFlexApp. Whereas eFlexPro is designed for professionals and enables a comprehensive optimization of the engine fuel injection with eFlexTuner software.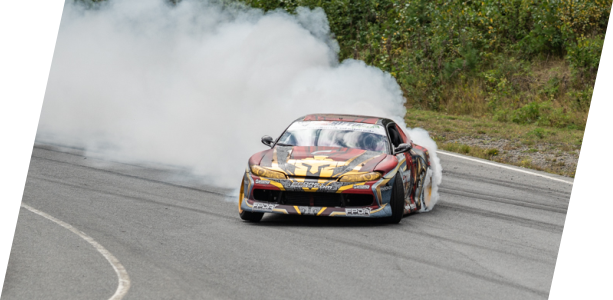 E85 fuel – race fuel


for the streets

E85 fuel has a faster ignition time and flame propagation when compared to gasolines. This leads to a higher cylinder pressure, as well as increased engine torque and power, exceeding even +15%. The increased exhaust gas flow allows turbos to spool quicker.

Ethanol has over 1/3rd of oxygen by mass, which is higher than in oxygenated race fuels, where the levels are below 15% of oxygen by mass. This enables higher injection volumes per ignition, which means even more power. Ethanol evaporation absorbs more heat from the intake air. This way the engine has a better charge cooling effect and runs cooler when compared to gasoline.
Dyno
Data
Please note that all dyno results use metric torque units (Nm). This can be converted to ft-lb by multiplying Nm with 0.738.
Benefits of the eFlexFuel


E85 conversion kit compared to ECM tune

ECM reprogramming, or chip tuning, is a great way to tune up your engine performance. Tunes can be made e.g. for gasoline or for E85 fuel. With gasoline tune, you cannot use E85 fuel and vice versa. Tunes can be made only for a fixed ethanol content, whereas, in reality, the ethanol content of E85 fuel varies between 51%-83%. Therefore, a fixed E85 tune is rarely optimal.

All eFlexFuel E85 conversion kits come with a fully automatic real-time ethanol content detection. The ethanol sensor measures the fuel being used and adjusts the fuel injection accordingly. This ensures an optimal air-fuel-ratio, no matter what fuel you are using.

An additional downside with ECM tunes is that they may override the ECM safety features and driving conditions related adaptations. eFlexFuel E85 conversion kits do not interfere with the ECM functionalities, so all OEM engine safety and driving conditions related features remain unaltered.
eFlexFuel with a modified engine results in even
more performance
If you have already had your engine tuned or modified for increased performance with gasoline, E85 and eFlexFuel is a perfect choice. All of our kits work with most tuned engines and E85 results in awesome power, especially in high performance engines. If you are considering buying a kit for your tuned vehicle, please reach out to our customer service and let us know what mods you have. We will confirm the compatibility and recommend the right product for you.