Take control over your engine performance with eFlexApp
Monitor your engine performance with ease
Access engine data from the palm of your hand by connecting your eFlexFuel conversion kit to the eFlexApp on your mobile device, allowing for easy monitoring of engine data. With our eFlexPlus, eFlexMoto Plus, eFlexPro and eFlexMoto Pro conversion kits, experience a deeper level of intuitive control with the ability to change the settings on your device by choosing between different driving modes.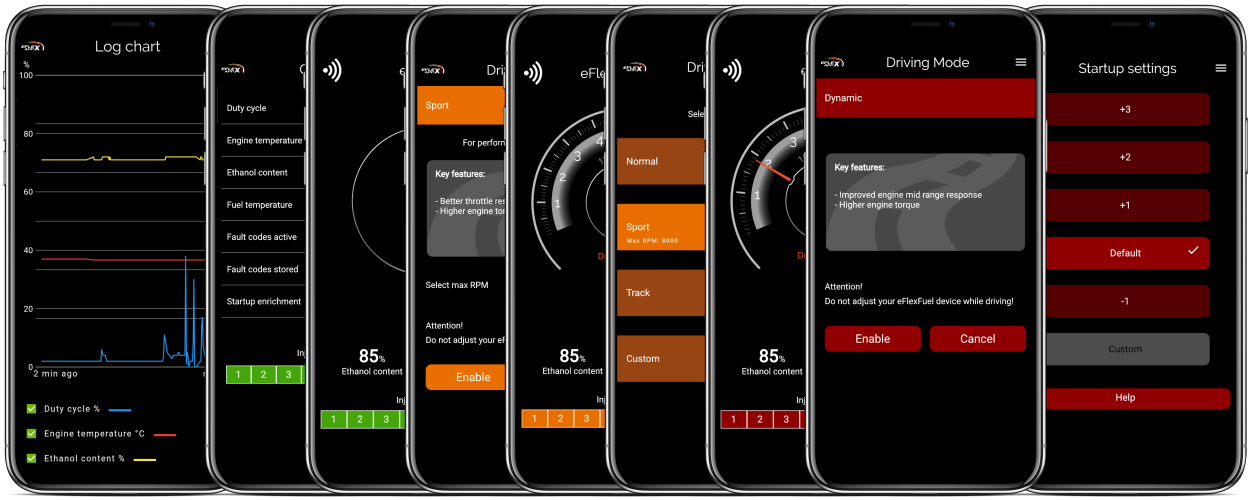 Key features
eFlexApp offers different features, depending on the eFlexFuel product family. With our eFlexPlus and eFlexPro conversion kits, you can make easy adjustments – no matter where you are.
eFlexApp with
eFlexPlus
In addition to the standard features, eFlexApp offers adjustment possibilities for startup and RPM based enrichment. You can improve your startup in cold weather by choosing from between five different preset options. You can also use our eFlexTuner software to create your own custom settings and convert them into your mobile phone.
eFlexApp includes driving modes for adjusting RPM based enrichment. There are three preset options to choose from and a custom option that can be chosen to make your own custom tune with eFlexTuner.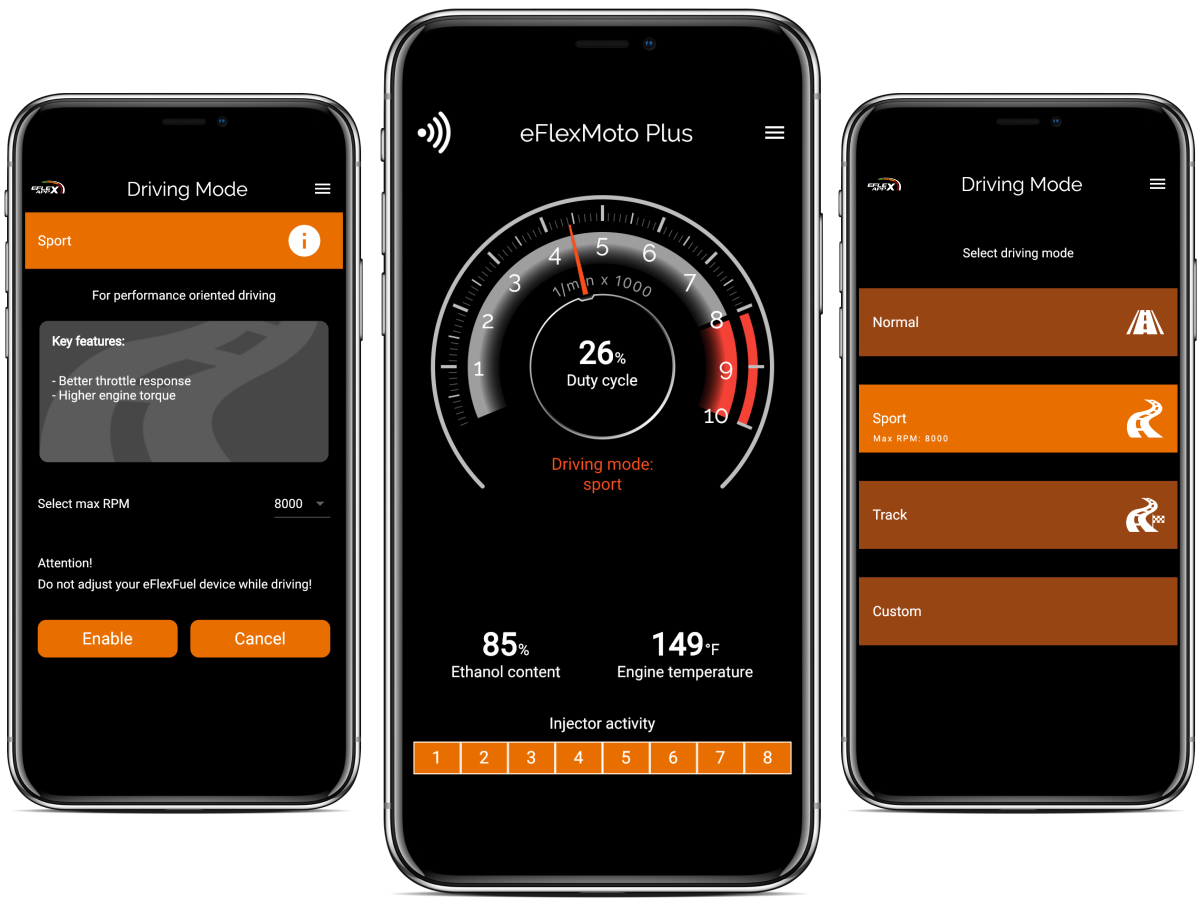 eFlexApp with
eFlexPro
With eFlexPro conversion kits, you get, at a minimum, the same product features as in the eFlexPlus product family. With eFlexPro, you can bring up to three different custom modes to your mobile phone for RPM based enrichment. Additional features are developed continuously by our R&D software team.
Operating system requirements:
Android 5.0 and up
iOS 9.0 and up
Permission:
eFlexApp requires permission to use Bluetooth on both operating systems. In addition, location permission is required on Android. The location is only used when nearby Bluetooth devices are being scanned. eFlexApp utilizes BLE technology, which requires the location to be turned on while scanning.