eFlexMoto E85 Conversion kits
for Motorcycles and powersports
Select your make and model
Unfortunately your vehicle is not compatible
Subscribe to our newsletter to get info about upcoming products updates.
Subscribe
Not yet available in your market area
Our eFlexFuel direct injection products are not yet available in your market area.
Subscribe to our newsletter and we will keep you informed of new products as soon as they are released!
Attention!
The stock fuel system of your vehicle lacks the flow capacity to run full E85.
You can't run full E85 and need to blend it with gas. Our app lets you monitor the fuel blend and gives a warning when the limits of the injectors are reached.
If you already have replaced the fuel injectors please list the modifications on the checkout page. Our technical support will then confirm the injector connectors and verify that there's enough flow capacity for E85.
Please reach out to our customer service for more information
Product Page
Please select your vehicle
Select make, year, model and engine to check compatibility with eFlexFuel products.
What are
eFlexMoto Products?
eFlexMoto is specially designed for motorcycles and powersports.
eFlexMoto is an easy E85 upgrade that allows you to enjoy the ecology and power of domestic E85 bioethanol in your motorcycle.
The eFlexMoto is a fully automatic flexfuel system, so you can fill up with E85 bioethanol, gasoline or both - however you want
eFlexMoto optimizes the engine for the fuel mixture in use, minimizing emissions and consumption while maximizing performance.
Moto Products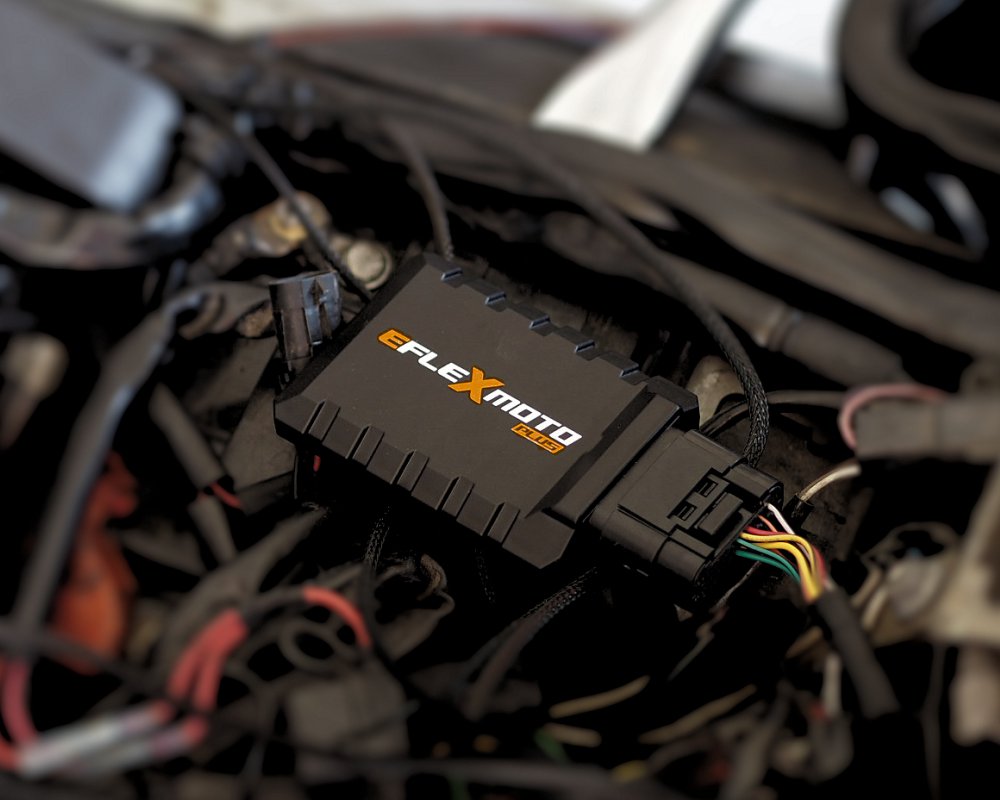 eFlexApp for mobile connection
All eFlexFuel kits feature a Bluetooth connection and eFlexApp for your smartphone that allows you to monitor the engine in real-time while driving. See what kind of fuel blend you're running, adjust cold start settings or toggle between three different engine performance modes: Economy, Sport, and Dynamic. With the eFlexMoto Pro, you can use custom E85 tunes created with the eFlexTuner PC software.
About eFlexApp