eFlexFuel for motorcycles and powersports
Select your make and model for a motorcycle specific kit
Unfortunately your vehicle is not compatible
Attention!
The stock fuel system of your vehicle lacks the flow capacity to run full E85.
You can't run full E85 and need to blend it with gas. Our app lets you monitor the fuel blend and gives a warning when the limits of the injectors are reached.
If you already have replaced the fuel injectors please list the modifications on the checkout page. Our technical support will then confirm the injector connectors and verify that there's enough flow capacity for E85.
Please reach out to our customer service for more information
Product Page
Attention!
For V10-V12 engines this product is not currently available for sale.
Please select your vehicle
Select make, year, model and engine to check compatibility with eFlexFuel products.
What is
eFlexMoto Plus
eFlexMoto Plus is an easy E85 upgrade that allows you to enjoy the ecology and power of domestic E85 bioethanol in your motorcycle.
The eFlexMoto Plus is a fully automatic flexfuel system, so you can fill up with E85 bioethanol, gasoline or both - however you want
eFlexMoto Plus optimizes the engine for the fuel mixture in use, minimizing emissions and consumption while maximizing performance.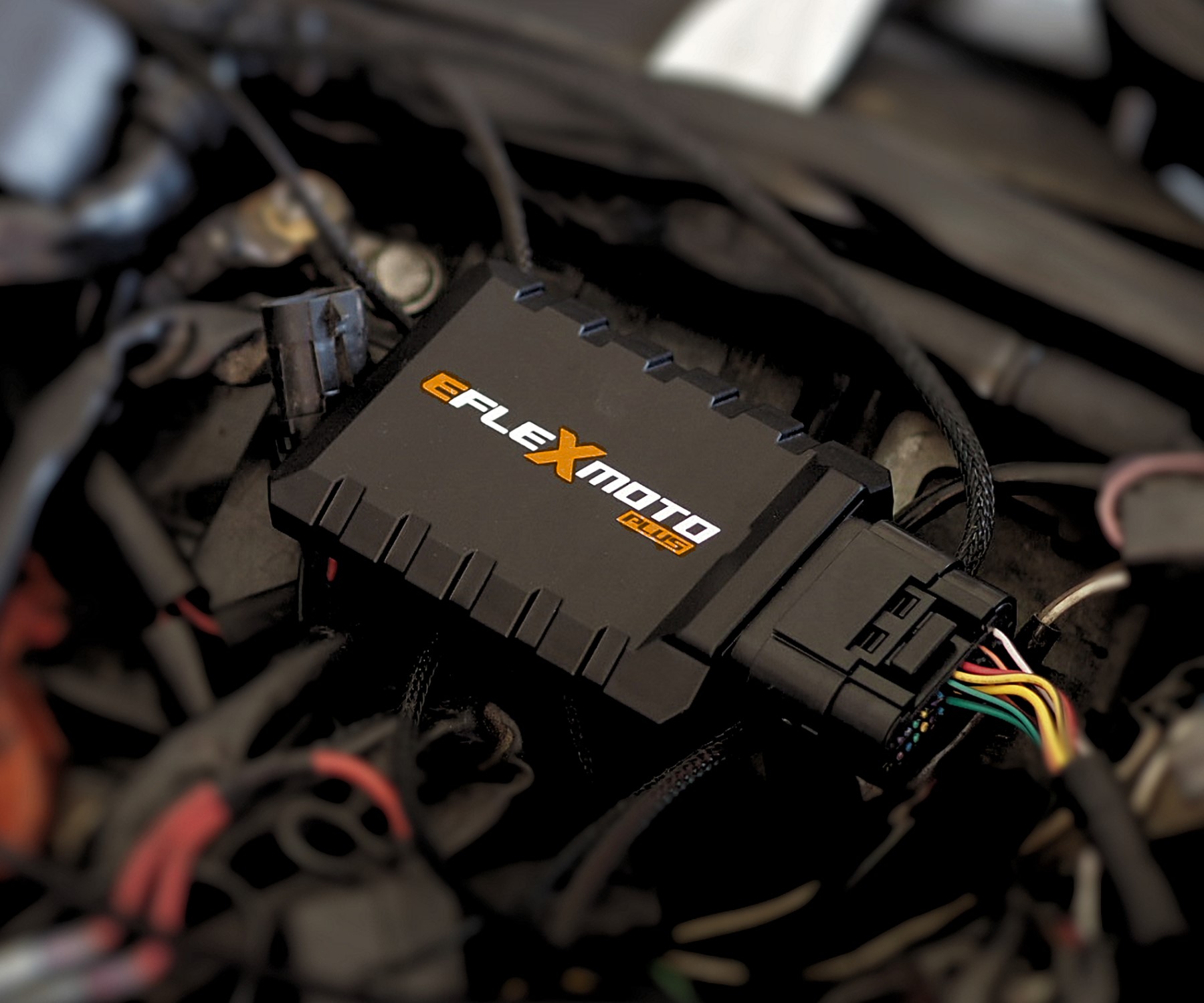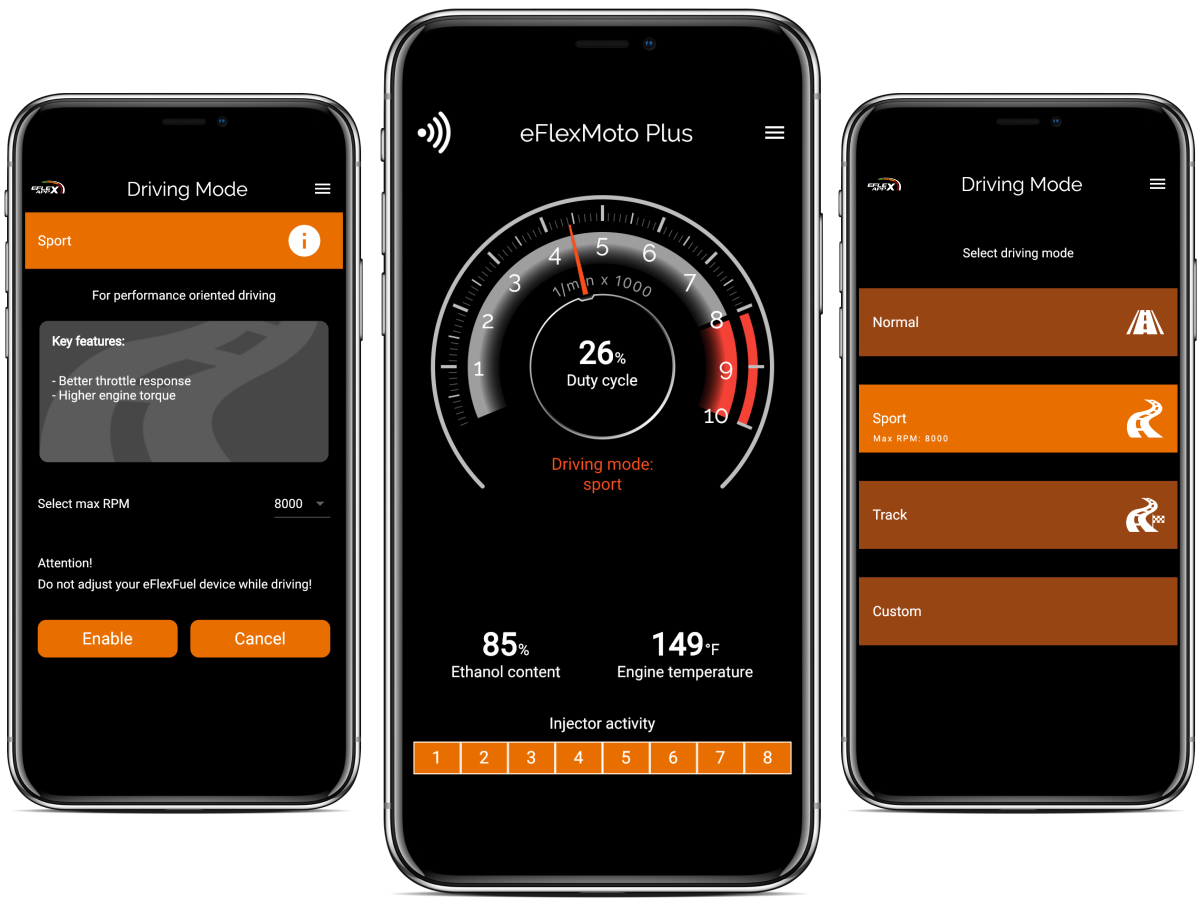 Automation and eFlexApp
The fully automatic eFlexMoto Plus does not require any additional actions from the user after installation.
However, if you want to monitor the operation of your moto's engine or adjust the performance, eFlexMoto Plus also enables this.
The free eFlexApp mobile application and eFlexTuner Windows application show information about the operation of the engine and contains adjustment features.