Unfortunately your vehicle is not compatible
Subscribe to our newsletter to get info about upcoming products updates.
Subscribe
Not yet available in your market area
Our eFlexFuel direct injection products are not yet available in your market area.
Subscribe to our newsletter and we will keep you informed of new products as soon as they are released!
Attention!
The stock fuel system of your vehicle lacks the flow capacity to run full E85.
You can't run full E85 and need to blend it with gas. Our app lets you monitor the fuel blend and gives a warning when the limits of the injectors are reached.
If you already have replaced the fuel injectors please list the modifications on the checkout page. Our technical support will then confirm the injector connectors and verify that there's enough flow capacity for E85.
Please reach out to our customer service for more information
Product Page
Please select your vehicle
Select make, year, model and engine to check compatibility with eFlexFuel products.
Run E85, gasoline, or any blend automatically with eFlexFuel.
The E85 Flex Fuel Conversion Experts, Since 2012.
Install eFlexFuel, fill up with E85 or gas: it's that simple.
Drive on E85, Gasoline, or any blend of the two
Fully Automatic: No tuning, changing maps, or adjustments required
"Under-the-hood" installation that doesn't touch your factory ECU, OBD, or trigger a Check Engine Light
We verify your vehicle's E85 compatibility, including fuel injectors, fuel pump, fuel lines, and any modifications done
Comprehensive kits include everything needed to run E85 & DIY install
Vehicle specific kits starting at $699
eFlexFuel E85 Kits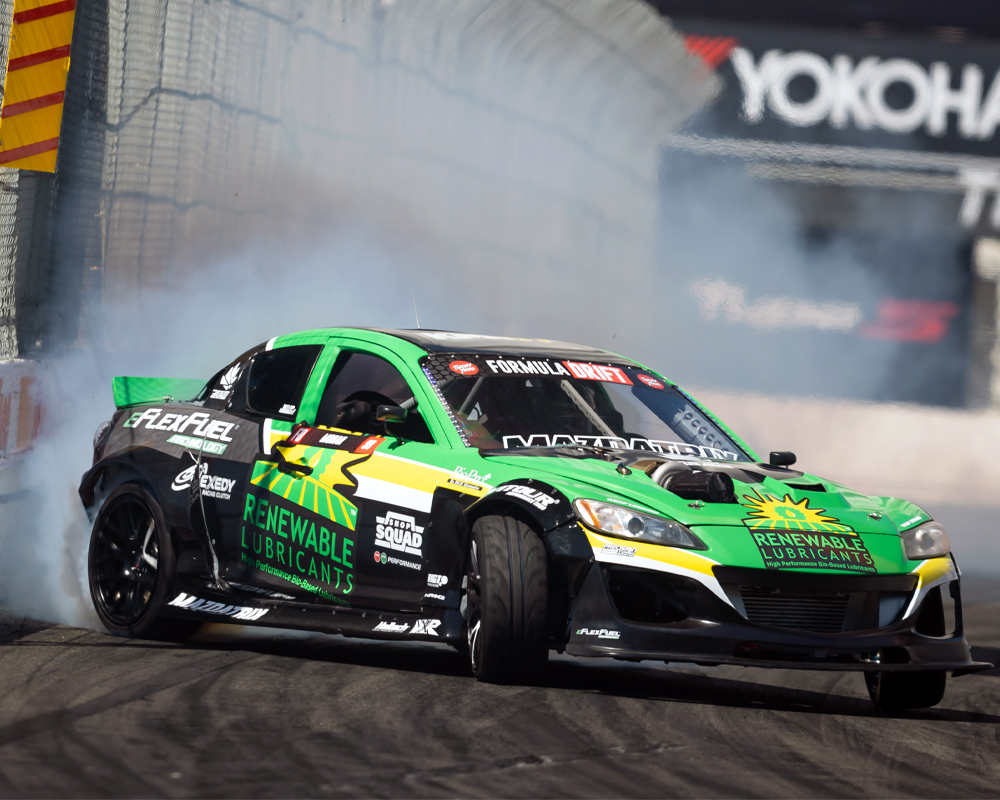 Introducing the
EFLEXPRO 2
patented
E85 performance just got a whole lot easier
Install eFlexPro 2, Run E85 & Gain 10-20% HP/TQ

DIY Virtual Load Sensor Tuning

Experience the VelvetTouch+

Supercar Technology in your Daily Driver (or Weekend Warrior)

Industry Leading, Free 5-Year Warranty (with product registration)

Expertly Engineered, Designed & Manufactured in Finland
ONLY $974
Read more
Follow us #eFlexFuel for the latest & greatest in E85 content!
News, giveaways, and some Corny E85 jokes. (See what we did there?)
Follow us now
Recent posts
If you own a 2010-2024 Toyota 4Runner (5th Generation) and you're curious about the benefits of running E85 ethanol fuel, you've come to...
November 1, 2023
Read More
eFlexApp for mobile connection
All eFlexFuel kits feature a Bluetooth connection and eFlexApp for your smartphone that allows you to monitor the engine in real-time while driving. See what kind of fuel blend you're running, adjust cold start settings or toggle between three different engine performance modes: Economy, Sport, and Dynamic. With the eFlexPro, you can use custom E85 tunes created with the eFlexTuner PC software.
About eFlexApp
How does eFlexFuel increase performance and torque?
Automatic engine tune adjustment optimizes the engine in real-time to match the fuel blend
E85 has 100+ octanes that supports higher compression ratios and greater ignition advance
E85 contains a great deal of oxygen for burning: the fuel burns more completely producing more power, less harmful emissions and a cooler engine
eFlexPro with its fully customizable fuel maps enables precision engine tuning on E85 resulting in up to 20% horsepower gains
Performance
Over 3,800 E85 flex fuel stations nationwide
Available nationwide, E85 is the highest octane fuel available at the pump. With eFlexFuel your engine can still run on gasoline or any combination of gasoline and ethanol.
Find the nearest E85 pump
What's included in the eFlexPro E85 flex fuel conversion kit
Check out what the eFlexPro E85 flex fuel conversion kit package contains and how eFlexApp works in practice.
Every eFlexFuel kit we deliver is customized for your specific vehicle.
Select your vehicle
close
Select your region
Americas
Europe
International
Approved for pollution controlled vehicles