eFlexFuel E85 Flex Fuel Conversion Kits
Get Up to 20% More Horsepower with eFlexFuel and E85
Select your make and model for a vehicle specific kit
Unfortunately your vehicle is not compatible
Please select your vehicle
Select make, year, model and engine to check compatibility with eFlexFuel products.
Can´t find your vehicle listed? Please leave a request for our customer service team.
eFlexFuel products are not available for direct injection engines (TFSI, TSI, CGI, FSI, GDI, EcoBoost, etc.) or diesel engines.
What is eFlexFuel?
Utilize the full potential of E85 fuel with it being the highest octane fuel at the pump
Run E85, gas, or any mixture safely without tampering the vehicles ECM factory settings
Simple plug and play system: install will usually take approximately 1-2 hours
Choose from 3 different drive modes, adjust cold start settings and track data in real time on our free eFlexApp
Adjust the fuel maps through our eFlexTuner -software
Intelligent system, connect to the existing engine sensors
Fit and function guaranteed for your specific vehicle
Starting at $699
Automotive products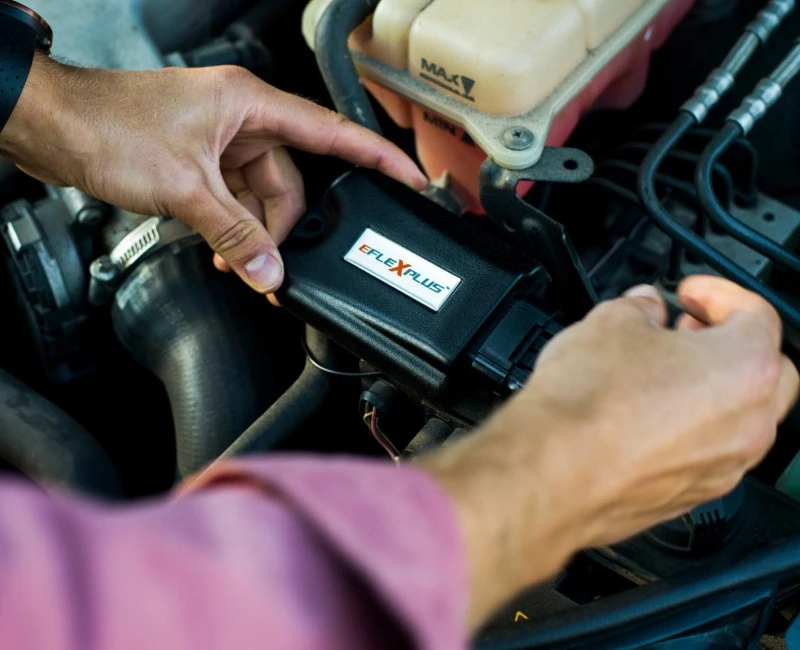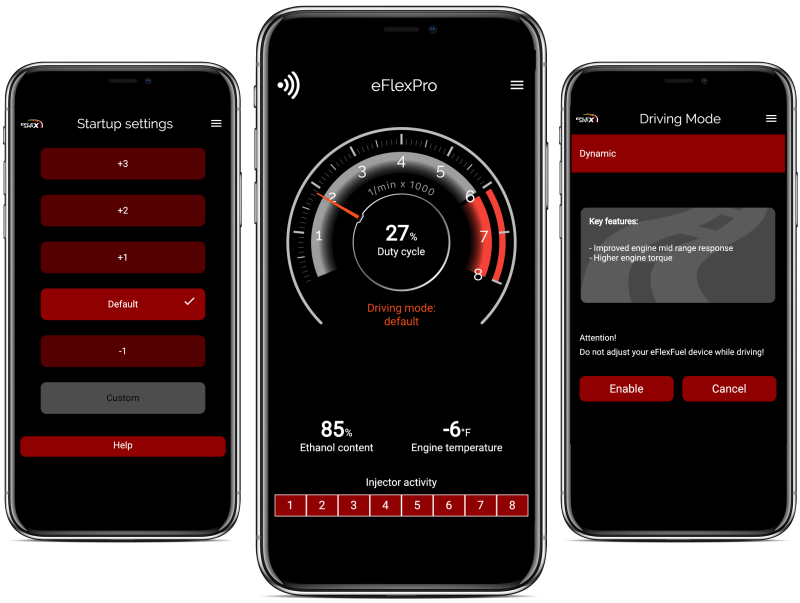 eFlexApp for mobile connection
Keep an eye on essential data such as ethanol content, fuel temperature, injector activity, injector duty cycle, and more
Easy self-diagnosis with displayed fault codes
Choose from different driving modes and settings
Adjust your engine performance with eFlexTuner
About eFlexApp
How does eFlexFuel increase performance and torque?
eFlexFuel optimizes the usage of E85 fuel
Create optimized fuel maps using external sensor signals (MAP, MAF, TPS, or WBO) and eFlexTuner
Select between the engine tunes with our eFlexApp
E85 is a high-octane fuel that supports higher compression ratios and greater ignition advance
E85 contains a great deal of oxygen needed for burning: more fuel can be injected into the engine. Therefore, your engine runs cooler and more powerful
+ With turbocharged engines, increased exhaust flow spools turbo with lower revs
Performance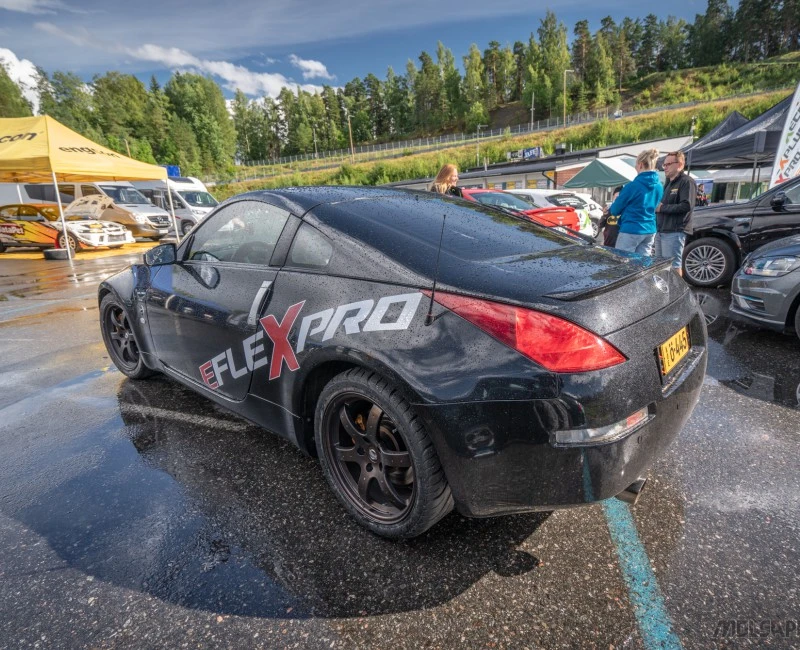 Over 3,800 E85 flex fuel stations nationwide
Available nationwide, E85 is the highest octane fuel available at the pump.
Find the nearest E85 pump
What's included in the eFlexPro E85 conversion kit
Check out what the eFlexPro E85 conversion kit package contains and how eFlexApp works in practice.
Every eFlexFuel kit we deliver is customized for your specific vehicle.
Select your vehicle
What people are saying
I installed the kit on my wife's SUV and was impressed with the low end grunt and greater horsepower that comes with the eFlexFuel product. Bought another SUV and got the same result.
Jim, Toyota 4Runner 2016, Toyota Sequoia 2004
My engine sounds better, revs higher, and is definitely faster. If you're looking for an E85 kit to boost power but you don't want to fully convert, this is the kit. I'd recommend it to anyone.
Mark, Ford Mustang GT
I have been using the eFlexFuel kits for more than 6 years on a supercharged Mustang, NA tuned M3 E46, on a 2 supercharged M3 E46 and now I have made an upgrade to the newest eFlexPlus. I have had great results in hp increase. Great product - I recommend it 100%. They have an excellent customer service as well.
Eduardo, Ford Mustang