How Does the eFlexFuel kit work?
Automatic adaptive system
eFlexFuel controls fuel injection
The operating principle behind eFlexFuel is based on processing the fuel injection signals that are received from the car engine's electronic control module (ECM). The innovative eFlexFuel kit controls the fuel injection process, with each of your vehicle's fuel injectors controlled separately to optimize flow. As a result, eFlexFuel adapts perfectly to different fuel injection approaches.
All the electrical and fuel line connectors you need are provided, and once the device is installed, there's no need to adjust it or make any other changes to your vehicle.
Working Princible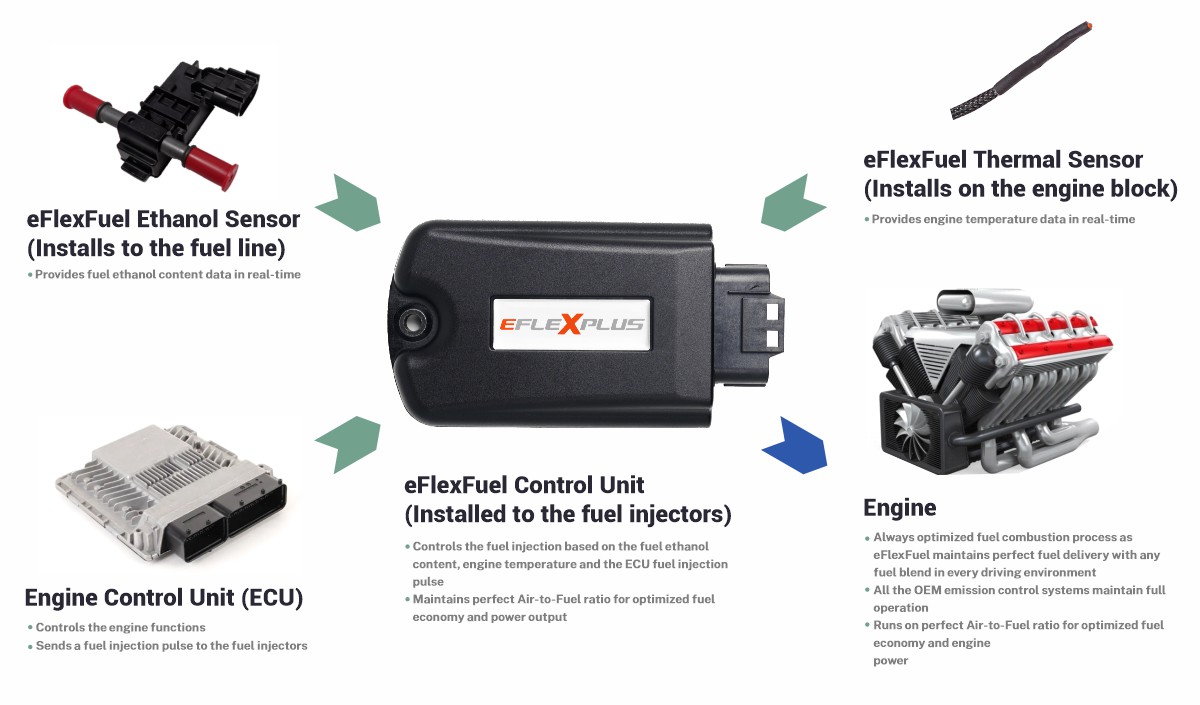 eFlexFuel is an adaptive system
The ethanol content is detected by the eFlexFuel ethanol sensor that's connected to your vehicle's fuel line. Our device operates in real-time and adjusts the fuel injector signals according to the ethanol content reading. Since the device works automatically, there's no need for adjustments. eFlexFuel E85 flex fuel conversion kits do not interfere with the signals coming from the injectors to EMC, so all OEM engine safety and driving conditions related features remain unaltered.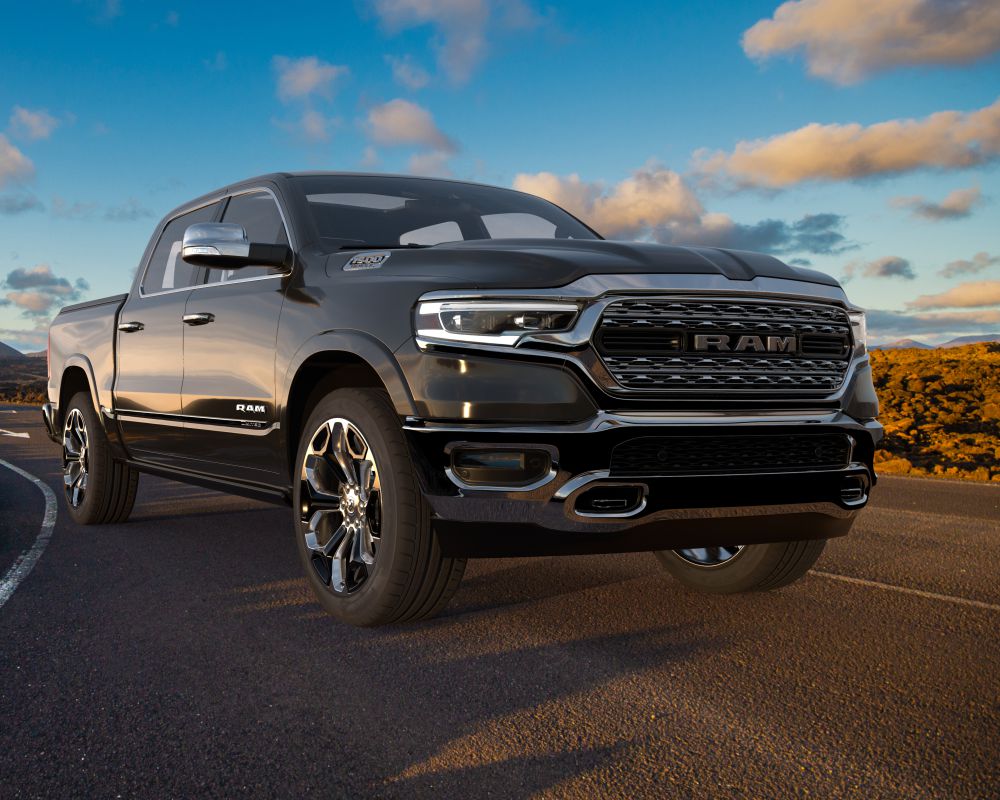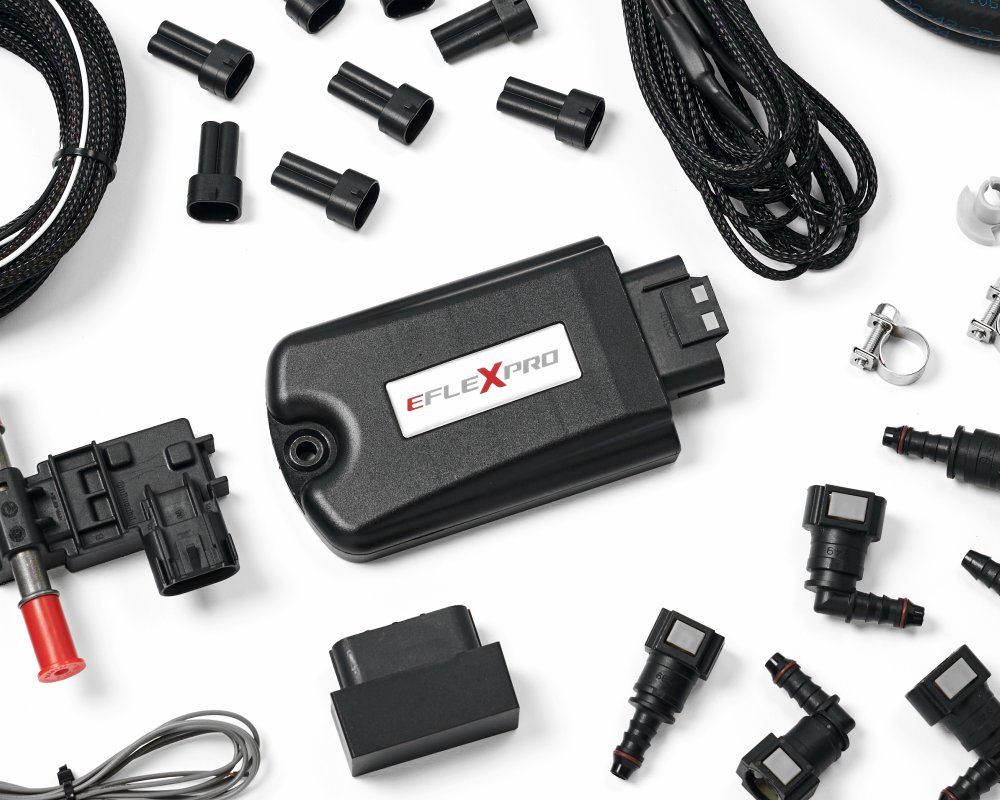 Changing the injector's opening time
The chemical properties of the E85 fuel differ from gasoline meaning that more fuel needs to be injected during the injection cycle. The increase in fuel, accomplished by keeping the injectors open longer, is dependent on the ethanol content of your fuel. This is automatically regulated by eFlexFuel control unit.
E85 fuel and
cold start function
One concern some have with using E85 fuel is a decline in cold start ability, which is a direct result of the fuel's significantly higher ethanol content. The eFlexFuel converter kit includes an external temperature sensor that regulates the device's operations according to the engine temperature and automatically adds fuel feed if needed, allowing for startup in all weather conditions – including extreme cold. In fact, eFlexFuel has been tested in temperatures as low as -22°F. This adaptation is only active when the engine is starting. It may take a few more attempts to start up in extreme cold than it would during warm weather conditions, but this issue disappears once the engine is sufficiently warmed up.
The quality of your vehicle start may decline a bit when you're only using E85 fuel since ethanol conversion vehicles don't have the additional technical solutions – like preheating the fuel – that are found in newer (2011 and more recent) flexifuel vehicles. It's worth noting that E85 fuel has been optimized to operate under Nordic weather conditions, so you can rest assured that your vehicle will function fine in cold weather. Additionally, factory-made flexifuel vehicles are also known to experience problems related to a cold start.
When we say declined cold start ability, that just means that you may need two or three attempts to start your vehicle rather than one. If you're genuinely concerned about this, it can be improved by adding a small amount of gasoline to the tank. However, we have found that most vehicles start up the same as they do when using regular gasoline.
We invite you to contact us to learn more about our eco-friendly solution that improves your vehicle's performance while also helping save you money at the pump.
Our expert technicians will check your vehicle's compatibility before delivery. If we discover that eFlexFuel products aren't compatible, we'll gladly return your money immediately.
Please note the following important facts
eFlexFuel products are not compatible with diesel engines
eFlexFuel products aren't compatible with direct injection engines such as TFSI, TSI, CGI, FSI, GDI, or EcoBoost
If you want to switch eFlexFuel products to another vehicle, we advise you to contact our support team first