Sustainable American-made E85
The highest-octane fuel on the market
Learn All About
E85 Fuel
Since E85 is a renewable fuel that's made domestically from corn biomass, plant materials and other renewable sources, installing an eFlexFuel E85 flex fuel conversion kit allows you to enjoy the many benefits found from using an American-made renewable fuel.
Discover the Many Reasons to Choose
E85 Fuel
When you install the eFlexFuel kitkit in your vehicle and start using E85, it doesn't take long before you start noticing significant differences. Greater performance with cleaner and cooler running engine. Less emissions. Lower fuel costs.
what is ethanol fuel?
Ethanol is a renewable fuel made from plant materials and corn biomass. Widely-available in the United States, eFlexFuel devices utilize its flex fuel counterpart, E85, to help lower greenhouse gas and life cycle emissions in automobiles, motorcycles, and other recreational vehicles.
The benefits of e85
Think of E85 as a more environmentally friendly alternative to your traditional unleaded gasoline. Locally produced in the United States, E85 is a more affordable option that provides the highest octane available at the pump. That means your engine runs cooler and cleaner.
Go green with e85
The use of E85 is reducing carbon emissions all over the world. Our eFlexFuel family of products is the first-ever conversion kit available for hybrids as well as traditional vehicles. With E85, you'll be reducing smog and air toxins as your vehicle runs on the cleanest, most affordable high-octane fuel on the market.
The versatility of e85
With eFlexFuel, you're able to fill up with E85 fuel, but that doesn't mean you're limited to it. E85 can be used on its own or mixed with traditional unleaded gasoline, all while serving as an easy and affordable way to lower emissions without making compromises to your vehicle's performance. Find your nearest e85 fuel station.
E85 Fuel is Produced in the USA
Put simply, E85 is a fuel that has 51% to 83% of ethanol in it. It is manufactured here in the United States from domestic ethanol. Ethanol can be made from many different raw materials but In the United States, the primary raw material in ethanol is corn.
When you stop and consider domestic ethanol is produced in 27 states, including Iowa, Nebraska, Illinois, Minnesota, Indiana, and South Dakota, it becomes clear that ethanol is a valuable asset for our country. While more than 68,000 jobs were directly associated with the ethanol industry in 2019, the positive economic impact that comes from domestic production and choice ripples through the nation's supply chain to benefit us all. All told, the ethanol industry created $23.3 billion in household income while also contributing $43 billion to the nation's GDP.
Not only does ethanol support domestic production, but it also provides the US with energy independence. There's also the fact that ethanol offers us the security and comfort of knowing we have a buffer against global fuel supply and cost crises.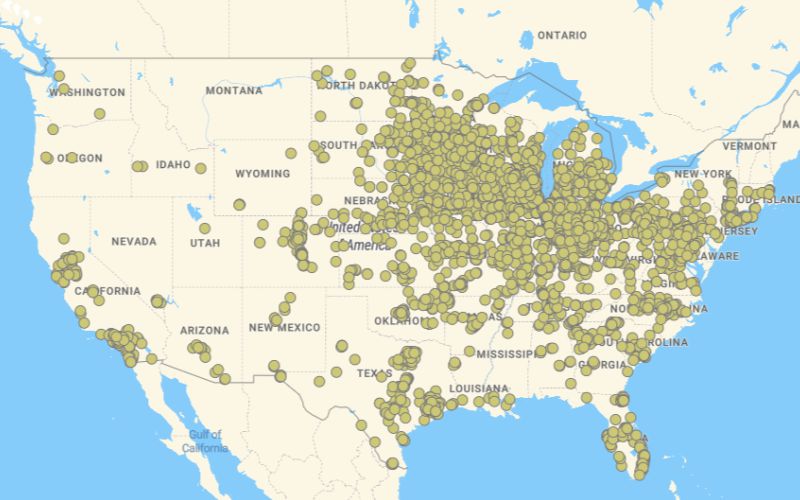 Ethanol represents nearly 10 percent of the nation's fuel supply and over 97% of all the gasoline sold in the US has ethanol in it. The number of stations currently offering E85 fuel numbers more than 5000 stations across 2700 US cities. To find your nearest E85 pump, click here.
Ethanol is an Affordable Alternative for Gasoline
E85 is more affordable than traditional high-octane gasoline. Corn is plentiful and inexpensive, making it an ideal source for ethanol. Add in a rise in the fuel's popularity, an increase in production investment, and constantly improving production technologies, and the fuel becomes more sustainable while also reducing costs for the end-user.
Your engine will consume usually 15% - 25% more fuel-per-mile when you use E85, depending on the engine, your driving behaviors, and driving conditions. Since E85 dispels engine heat while also providing more stable, cleaner combustion, your engine is exposed to less grime while delivering more power.
Not only do the lower fuel prices benefit you directly, but E85 also delivers significant, important long-term advantages. Since the E85 is more stable and has a more complete combustion, it makes the engine run cooler and cleaner producing less harmful emissions. Furthermore , renewable ethanol reduces emissions on average 46% or more depending on the raw material, helping our environment while also reducing engine strain. Use our carbon calculator to estimate your financial and CO2 savings.
Ethanol is a
Sustainable

,

Renewable

Resource

E85 is produced from plant materials by way of a biochemical process that converts starch to sugars, which then ferment into alcohol. Since these materials are already present in domestic agriculture, E85 isn't dependent upon limited or rapidly depleting resources. Future technologies can extract even more ethanol from these and other resources, making production even more efficient.

Ethanol is already present in over 97% of gas sold in the US, helping to increase octane ratings and reduce emissions. In fact, two federal acts require that ethanol be blended into gasolines. Also, ethanol has a positive energy balance and reduces tailpipe emissions of many harmful compounds found in gasoline. Since the eFlexFuel conversion kit is suitable for a great variety of gasoline-powered vehicles and hybrids, you can quickly and easily reduce the emission of your vehicle – even if you're driving an older model! You can evaluate the environmental benefits of switching to E85 by using our carbon calculator.
More
Power

, Greater

Performance

E85 enjoys a high-octane rating that is always above 100, letting your engine run cleaner and driving better, more-optimized performance at all times. Lower octane ratings mean your fuel is prone to pre-ignition or uncontrolled combustion, stealing power at inopportune times. To perform optimally, ignition should always occur at the peak of pressure and burn the fuel completely. The higher-octane rating of ethanol means better combustion control and peak engine performance.

Today's engines demand more fuel stability, with racing and high-performance engines running at high compression rates that require the stability provided by high-octane fuels. E85 offers more engine torque and power, as proven by the test results found on our performance page.

Innovative eFlexFuel conversion kits allow you to fuel your vehicle with American-made, affordable, high-octane fuel, support American workers and businesses, and also reduce your carbon footprint. Plus, you can choose the fuel you want to use with our kits; all eFlexFuel kits adjust to any blend of ethanol and gas automatically! You're not compromising with one of our kits; instead, you're boosting your vehicle's performance in any situation – whether it's your everyday commute or in a competitive race.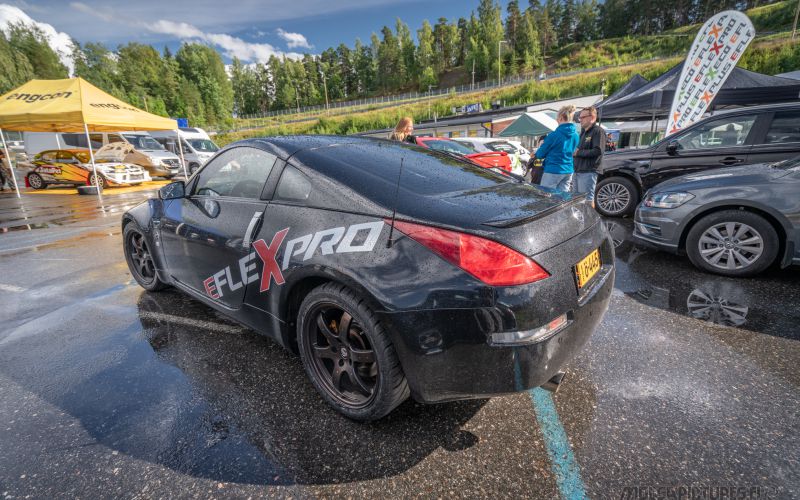 Explore All That
eFlexFuel

Has to Offer

Plug-and-play eFlexFuel kits come ready to install, so you can find yourself enjoying the benefits of running on higher octane, USA-made ethanol fuel in a matter of hours. No tuning is needed. Since we're regularly expanding the compatibility of our technology in order to make ethanol-based fuels more accessible to all, our kits are compatible with over billion vehicles. Check to see if yours is a match below!

Currently, most gasoline sold in the U.S. contains about 10% ethanol by volume. Ethanol reduces greenhouse gas emissions and other harmful emissions, such as polycyclic aromatic hydrocarbons (PAHs), nitrogen oxides (NOx), and particulate emissions. E85 has the highest ethanol content of pump fuels and offers the most significant reductions in pollutants.

Gasoline requires varying amounts of additives to help with combustion stability and engine cleanliness. Whereas ethanol naturally burns cleaner and cooler, so the engine and its components stay cleaner and function better.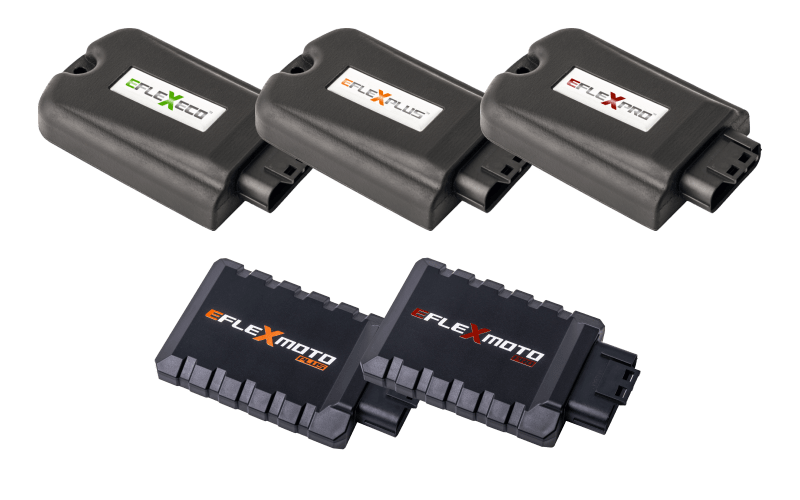 Aromatics used in gasolines impact the emissions of the vehicle. Aromatics are additives used to increase gasoline's octane rating. E85 already has a high-octane rating due to ethanol's properties and contains significantly less harmful aromatics.