Increase performance by up to 20%
eFlexFuel E85 conversion kits are the easiest way to turn your vehicle to flex fuel. Run high-octane E85, gas or both in any blend seamlessly.
Select your make and model for a vehicle specific kit
Unfortunately your vehicle is not compatible
Subscribe to our newsletter to get info about upcoming products updates.
Subscribe
Your vehicle is compatible!
We have a specific eFlexFuel product available for V10-V12 engines at a price of 949 € including VAT. Please contact our customer service at [email protected].
Please select your vehicle
Select make, year, model and engine to check compatibility with eFlexFuel products.
What is eFlexFuel?
eFlexFuel E85 flex fuel conversion kits enable running high-octane E85 ethanol fuel in gasoline powered engines. Designed for drivers who want to increase their engine power without compromises, eFlexFuel is the easiest and safest way to enjoy the performance of high-octane E85
Drive on E85, gasoline, or a combination of the two
Fully automatic system with no tuning or changing maps required
Complete kit specific to your vehicle with everything included for DIY installation
Piggy-back technology that doesn't interfere with the OEM engine systems
We verify the compatibility of your fuel system and possible engine modifications for E85: fuel injectors, fuel pump, fuel lines
Automotive products
Moto products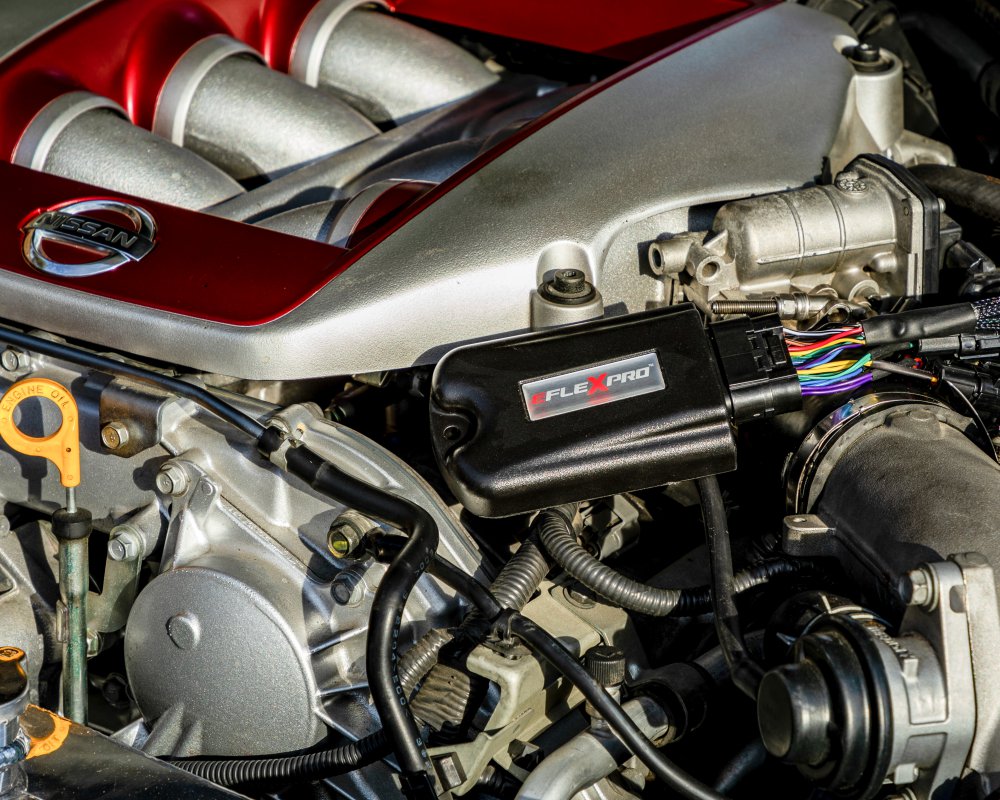 eFlexApp for mobile connection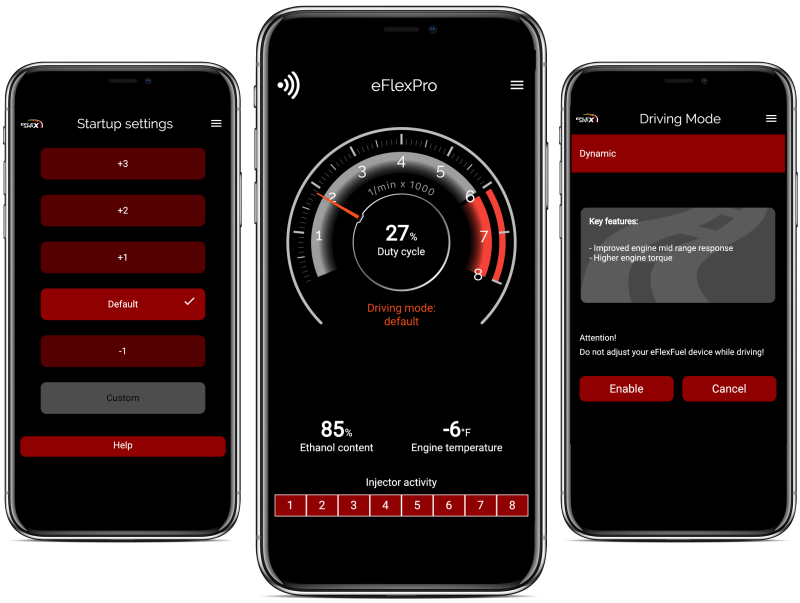 All eFlexFuel kits feature a Bluetooth connection and eFlexApp for your smartphone that allows you to monitor the engine in real-time while driving. See what kind of fuel blend you're running, adjust cold start settings or toggle between three different engine performance modes: Economy, Sport, and Dynamic. With the eFlexPro, you can use custom E85 tunes created with the eFlexTuner PC software.
About eFlexApp
What's included in the eFlexPro E85 flex fuel conversion kit
Check out what the eFlexPro E85 flex fuel conversion kit package contains and how eFlexApp works in practice.
Every eFlexFuel kit we deliver is customized for your specific vehicle.
Select your vehicle