See How Much You Can Save With E85
Spend Less At The Pump
Calculate Your Savings
Use our calculator below to see just how much you can save by burning E85 instead of high octane gasoline.
1. Set Your Annual Mileage
Most working age people in the US drive more than 15,000 miles per year.
2. Set Your Vehicle's MPG
Most cars average 30mpg, most SUVs average 25mpg, and most trucks average 18mpg
3. Set Your Vehicle's Fuel Consumption Increase
Usually small cars (Toyota Prius) fuel consumption increase with E85 is 10-15 % and with larger vehicles 20-25 %.
If you don't know how much E85 costs in your area, visit E85Prices.com
If you don't know how much gas costs in your area, visit AAA's gas price map.
help About Fuel Consumption
Consumption on E85 varies depending on what kind vehicle you drive. Usually smaller and newer cars have lower consumption increase compared to gasoline than bigger and older cars. Hybrids also tend to have smaller consumption increase. This is due to the fact that newer vehicles tend to be more able to benefit from E85's better knock resistance than older vehicles. In emission lab conditions, by measuring fuel weights, we have generated as low as 12% difference between regular gasoline and E85 on a hybrid vehicle.
Driving style/environment also affects how much E85 mileage turns out to be compared to gasoline. Fast driving with varying speeds and a lot of accelerations tends to lower E85 mileage (20 to 30% lower than of gasoline) while easy driving with steady speeds for long sequences tends to generate significantly higher mileage (10 to 20% lower than gasoline). With E85, this phenomenon is amplified compared to gasoline. More performance oriented engines typically run with slightly rich AFR for safety reasons and this increases the consumption in demanding driving conditions and in high output engines.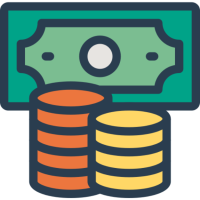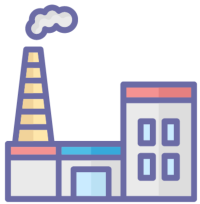 metric tons CO2 saved in 3 years