Are you driving a 2011-2019 Dodge Charger RT Hemi 5.7L? Imagine a world where your car not only runs smoother but also helps you save money while performing at its best. The solution? Installing an eFlexFuel E85 kit, unlocking the potential of your vehicle as a flex fuel powerhouse. In this article, we'll delve into why this upgrade is a game-changer for your Charger, covering the economic advantages and performance benefits of running E85.
Understanding Flex Fuel Vehicles and E85
Flex fuel vehicles are designed to run on various ethanol-gasoline blends, giving you the flexibility to choose between regular gasoline and E85, which is an ethanol blend containing 85% ethanol and 15% gasoline. With the right modifications, your Charger can fully leverage the advantages of flex fuel technology.
Unleash the Beast: More Power, Better Performance
When you equip your Dodge Charger RT Hemi 5.7L with an eFlexFuel E85 kit, you're not just making a practical choice; you're also enhancing its performance. E85 boasts a higher octane rating than regular gasoline, which means it can withstand higher compression ratios and ignition pressures. This translates into increased horsepower and torque, providing an exhilarating driving experience that's sure to put a smile on your face.
Savings that Rev Up Your Wallet
One of the most convincing reasons to embrace the eFlexFuel E85 kit is the potential for significant cost savings. E85 is generally cheaper than gasoline, and with the right infrastructure, you can easily locate E85 fuel stations. The reduced fuel cost can offset the initial investment of the kit over time, leaving more money in your pocket for other adventures.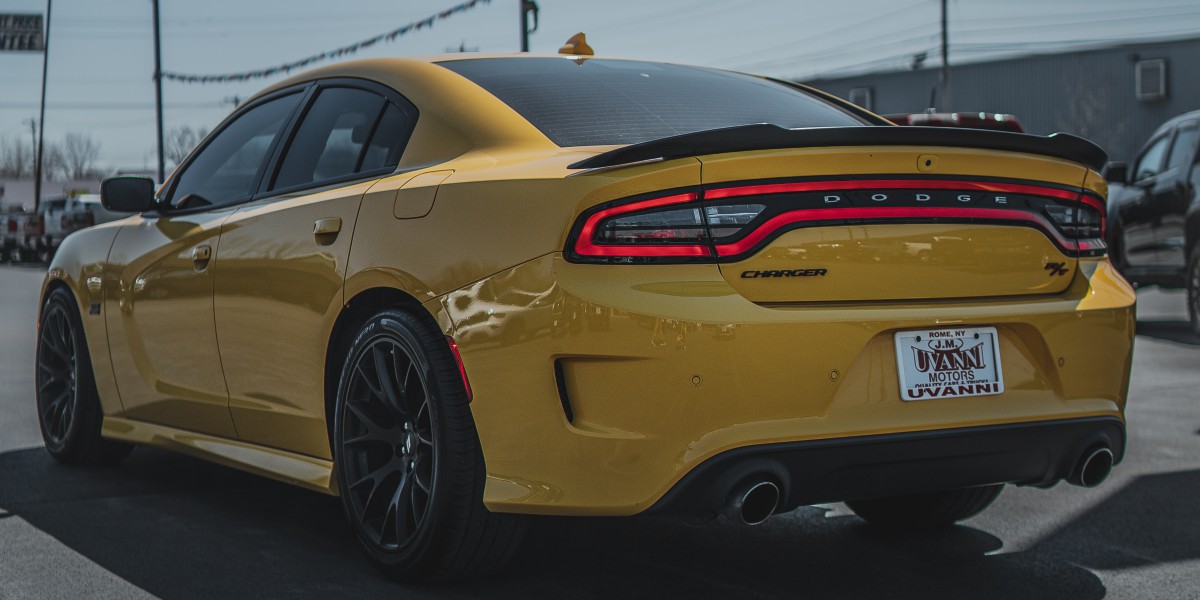 Flex Fuel: Convenience Redefined
One of the remarkable advantages of a flex fuel vehicle is its ability to switch seamlessly between E85 and gasoline. You won't be tied down to a single fuel type, offering flexibility that's perfect for various situations. If E85 isn't available in your vicinity, you can still rely on good old gasoline without any issues.
Pros and Cons of Flex Fuel: Weighing Your Options
Like any technological advancement, flex fuel has its pros and cons. On the positive side, you'll enjoy the aforementioned benefits of increased power and potential savings. However, it's crucial to note that E85 has a lower energy density compared to gasoline, resulting in slightly reduced fuel efficiency. It's a trade-off worth considering, especially given the other perks.
A Smooth Conversion Process
Worried about the technicalities of installing the eFlexFuel E85 kit? Fear not. Conversion kits are designed to make the transition as smooth as possible. With components like the E85 fuel pump, flex fuel lines, and an E85 tune, your Charger will be well-equipped to handle the demands of E85.
Final Thoughts: Unleash Your Charger's Potential
In conclusion, upgrading your 2011-2019 Dodge Charger RT Hemi 5.7L with an eFlexFuel E85 kit is a smart move that promises enhanced performance and savings. The ability to run both E85 and gasoline ensures flexibility, while the potential for increased horsepower is a true game-changer. Consider the pros and cons, and if you're ready to unlock your Charger's potential, explore the world of eFlexFuel E85 conversion kits today.